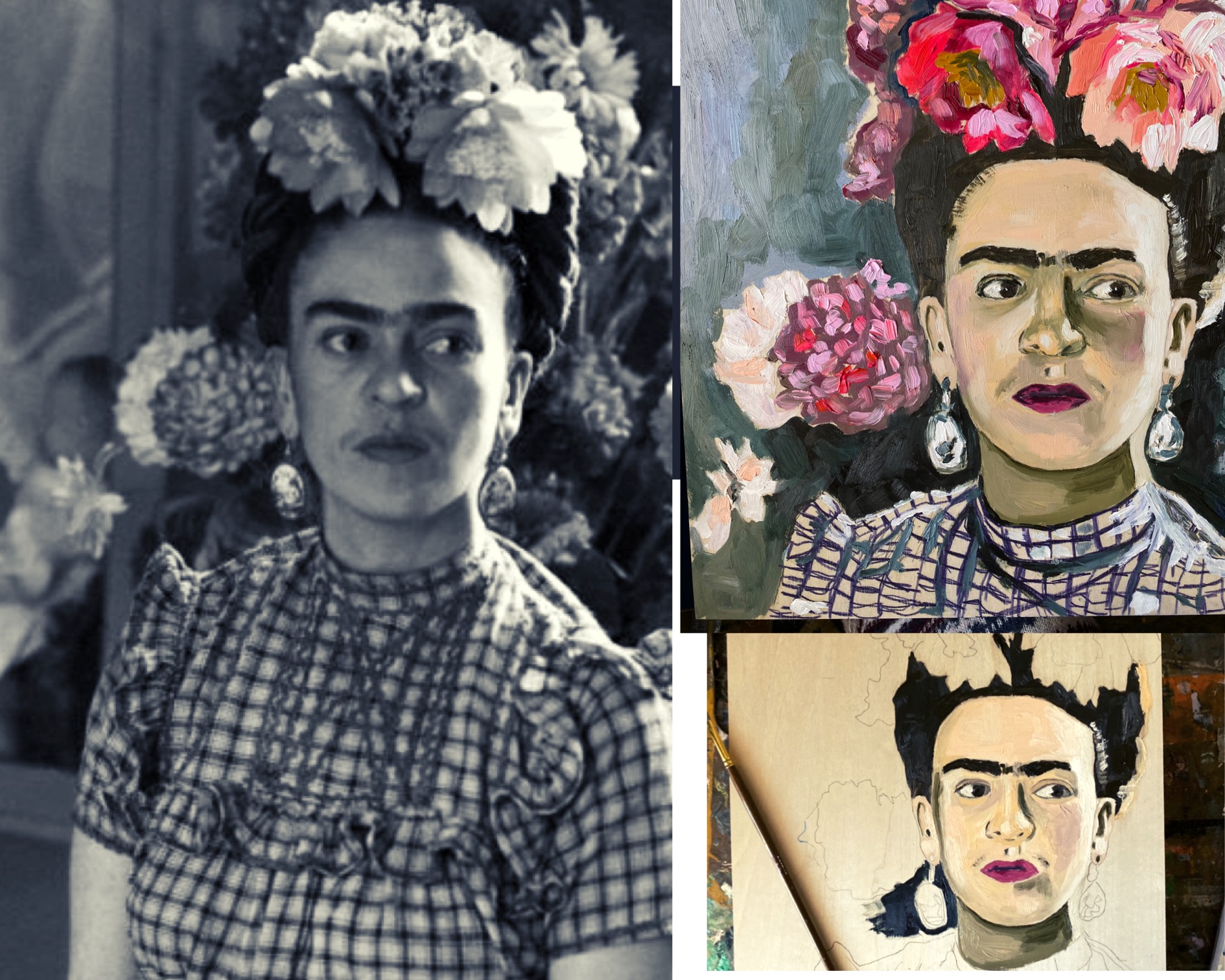 When I was in high school, I took a portrait drawing class. It actually wasn't my favorite practice, mostly because, it felt rather tedious. Fast forward many years, when I started my mixed media art practice, the LAST thing I wanted to paint was portraits. So I started with abstracts. But life has a way of bringing you full circle, doesn't it?
It really wasn't until this last year that I felt drawn to explore portraiture. I think it was because I was looking for more of a challenge in my work. What is more challenging than painting portraits? Reluctantly, I began. I knew that I wanted to paint in a way that fit my current style of painting. I knew that I wanted my process to be innovative. Most importantly, I wanted to create portraits that told a story with soulful expressions.
While my skills for painting portraits are still evolving, I found myself drawing on the techniques I learned in that high school course. I found out quickly that a successful portrait always depends on line work, which is the foundation for any painting. Line work lays the ground work for everything else. And while I can play with shape and blending and stylistic changes, if the lines are not harmonious, nothing will work. In this course, I will give you my favorite artist hack for getting your lines on point. Sometimes taking the pressure off, helps you to grow more as an artist.
In this course we will be specifically focused on:
Developing line work
Sketching
Blending and shading to create value
How to choose the best mediums for your portraits
Realistic vs. stylistic portraits
What to look for in an inspiration photo
Tips, tricks and techniques to make painting portraits easier
PLEASE NOTE: The materials for this course are suggestive only!!! I want you to use the mediums that you are most confident in using. If watercolors are your jam, go for it. If acrylics are the only medium you normally use, then stay with acrylics. I love oils personally, but you DO NOT need to learn how to use oils to participate in this class. I just recommend using a medium that lends itself to blending. If you plan on using acrylics, maybe invest in some OPEN acrylics by Golden. Or just pick up some glazing medium so that you have a longer blend time. Fluid acrylics/ high flow are probably preferable to heavy body. Acryla Gouache paint would also be a great option for this course. Just like in many of my other courses, I will be jumping around between mediums and substrates.
Materials and Supplies:
Canvases/ art boards
Oil painting paper by Strathmore (my go to favorite paper)
Watercolor paper *optional
Acrylics
Glazing medium
Oil paint *optional
Watercolors
Gouache *optional
Graphite transfer paper
Vintage inspiration photos (royalty free) printed out in black and white
Artist drawing pencils
Derwent Inktense pencils (or any water soluble pencil)
Gel pens in bright colors (my favorite brand is Sakura)
Color note: try to make sure that you have multiple flesh tone colors. Pinks and yellows are good for undertones. Titan Buff is good. Certain olive colors are also good to have on hand to mix into your flesh tones for darker complexions. Browns, blacks, and grays are also important colors to have on hand.
If you have a question about materials, please let me know!
Your Instructor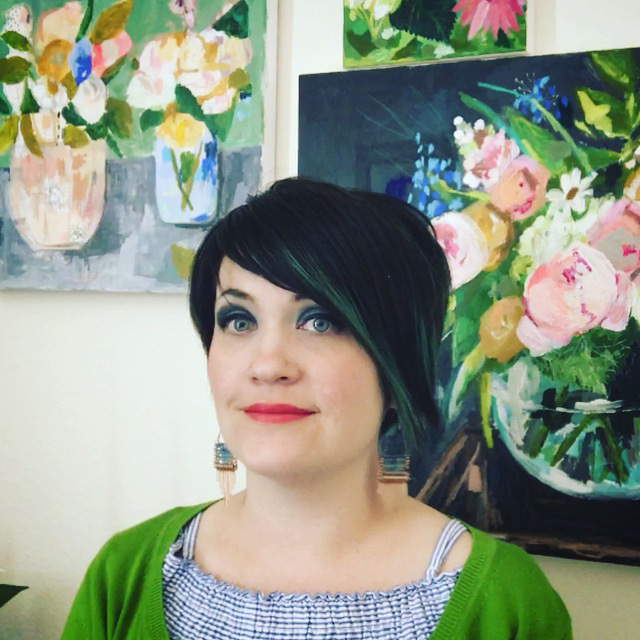 My name is Wendy Brightbill and I am somewhat of a creative wanderer, an artist who enjoys exploring a multitude of mediums and styles. I love messy child-like play especially when it involves paint. I picked up a paintbrush after a car accident rearranged my brain from a closed head injury. I believe that there is healing to be found in art making and getting lost in the process. I try not to treat my art as being too precious, and yet, I am deeply committed to my daily creative practice. Art making is a little like breathing air for me. I can't live without it. I am also a mother to three beautiful girls and a wife of 17 years to my biggest cheerleader. I have lived in Colorado for all of my life. All I ever needed to know, I learned from being a kindergarten teacher for four years. I just turned forty and I am finding this new found super power of saying no to the things that don't bring me joy or peace.
Course Curriculum
First Section
Available in days
days after you enroll
Frequently Asked Questions
When does the course start?
The course starts January 20, 2020!
How long do I have access to the course?
How does lifetime access sound? After the start date of January 2020, you have unlimited access to this course for as long as you like - across any and all devices you own.
Can I take this class without using oils?
Absolutely!!! I love using oil paints but I know that is not for everyone. I want you to use the mediums that you feel most confident using.
I have difficulty drawing faces, is this course for me?
Yes! I will provide a few simple artist hacks that will take the guess work out of drawing.